Concert Montages 90's, I Can't Make You Love Me & I Will Always Love You
For the Intro to the 90's Clay makes fun of both the type of clothing they wore & the dancing. Angela, Quiana & Jacob dance to Can't Touch This. They even try to teach Clay some of the dancing. Lots of Clay cracking himself up & dancing badly. Very funny stuff.
Can't Touch This montage by Tsunamimommy.
90's Medley including Iris & Livin' La Vida Loca montage by Tsunamimommy
As the show continued S'von plays a long jazzy intro to lead into I Can't Make You Love Me. This song quickly became a favorite for the fans. Montage by Tsunamimommy
I Will Always Love You montage by Tsunamimommy sung by Quiana Parler
Here's another wallpaper made by Sapphire of Best of Clay.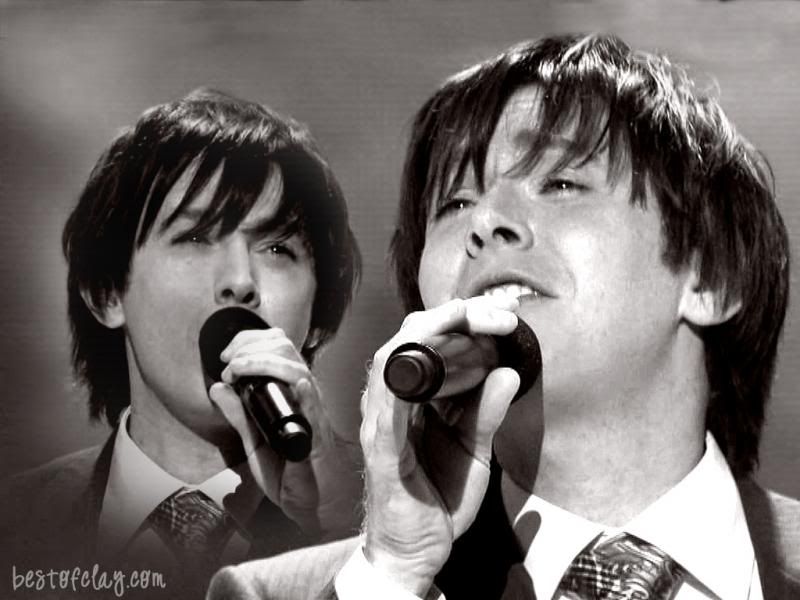 You can view other wallpapers at:
Best of Clay Gallery
Technorati tags:
Clay Aiken
Jukebox Tour
Concert Montages
90's
I Can't Make You Love Me
I Will Always Love You
Quiana Parler
Can't Touch This